Police arrest man for Killing Mother for refusal to give him N10,000
A young man identified as Owate Bode allegedly killed his mother with a hole in Aleto, community in Eleme, Rivers State after she refused to give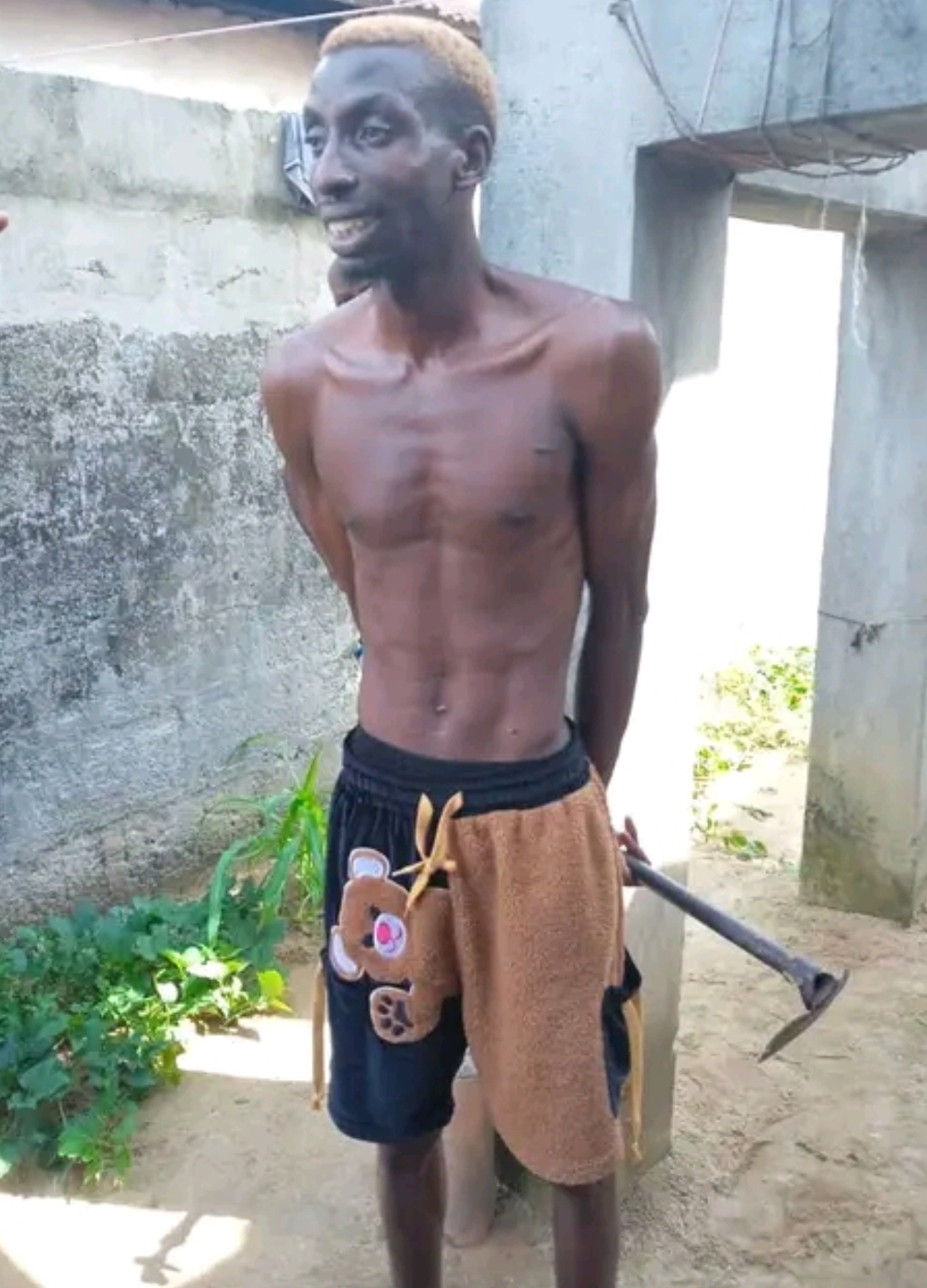 *CP Orders Transfer To SCIID
Ibrahim Bakare/Port Harcourt
A young man identified as Owate Bode allegedly killed his mother with a hole in Aleto, community in Eleme, Rivers State after she refused to give him Ten thousand naira he requested for on Saturday May 13,2023.
A source close to the family told our reporter the suspect had demanded ten thousand naira (N10,000) from the mother which he intend using to purchase illicit drugs but his mother refused.
The suspect was said to have used Cutlass to cut the mother who is a teacher in a Government primary school severally for refusing to give him the money.
We gathered that the suspect was apprehended by the community Youths and handed over to the Police while the deceased corpse has been taken to mortuary.
A young boy identified as Owate Bode have brutally murdered his biological mother for refusing to give him twenty thousand naira (N20,000,00) he requested from her.
Another Eyewitness said the suspect approached the mother and demanded for the sum of twenty thousand naira (N20,000,00) from her as pocket money to enable him attend an ongoing funeral service within the community but didn't get the desired feedback from the mum.
The mother pleaded with him that she hadn't enough money on her but offered to give him ten thousand naira (10,000,00) to enable him attend the funeral. The suspect refused and insisted it must be twenty thousand naira and nothing less.
Things however went out of control when the mother walked out on him as the angry suspect picked up a nearby hoe and chopped the mothers head open, leaving her dead in her pool of blood.
It was also revealed that the murder suspect had once attacked his father Chief Bode Nwagor with a machete and inflicted deep cuts on him, leaving him almost lifeless.
The suspect who hails from Aleto Community in Eleme Local Government Area of Rivers State was said to have called his father and uncles to come and carry the remains of his mother after the brutal murder.
Reacting to the incident, the Spokesperson for the Rivers State Police command, SP Grace Iringe-Koko confirmed the incident.SP Koko said the suspect confessed to the crime that he used a hole to cut the mother on the head.
SP Koko added that the Commissioner of Police, CP Effiong Okon has ordered for the transferred of the suspect from Eleme Police Division to State Criminal Investigation and Intelligence Department (SCIID) for discreet and thorough investigation.