Suspected Member Of Fake Employment Syndicate Arrested In Port Harcourt
Luck ran out of a suspected member of fake employment syndicate known as Mr.Kelvin Akaa, when coincidentally boarded same bus with one of his victims who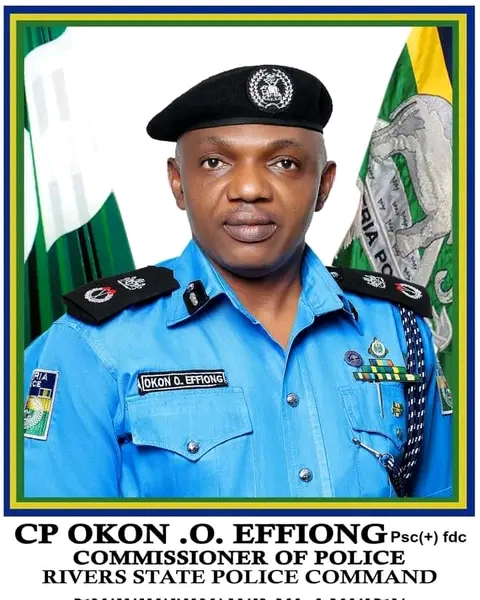 Daniel Efe/Port Harcourt
Luck ran out of a suspected member of fake employment syndicate known as Mr.Kelvin Akaa, when coincidentally boarded same bus with one of his victims who raised alarm that led to his arrest for in Port Harcourt by operatives of Choba Police Division on SaturdayMay,13,2023.
It was learnt that the suspect had the habit of impersonating as a staff of University of Port Harcourt Teaching Hospital (UPTH)
He uses the false pretense to defraud desperate job seekers with the promise of giving them employment in UPTH .
However,One of his victims, Nsongurua Dan, who had been searching for him, boarded the same bus with him.She quickly raised alarm that led to his arrest told Journalists about her ordeal in the hands of the suspect and how he suspect was arrested.
According to Nsongurua:"His name is Kelvin Akaa. And what actually happened was that when I was doing my business,I met him,in the process and he told me there was vacancy at UPTH and he demanded a certain amount of money that the management require that we(applicants) should pay before they can give me appointment letter.
"Which I paid 410,000 naira. After the payment,I did not hear from him again for a long time only for me to meet him today, Saturday, at Abuja Campus. So I called attention of Sheriff at UNIPORT and from UNIPORT the sheriff notified the Police men at Choba that is how they apprehended him.
" When we arrived as the Police station the same vehicle in Abuja campus.At the Police station, we were informed that a similar case concerning the fake employment had been reported there.They also said that other victims are also looking for him".
The Spokesperson for the Rivers State Police command, SP Grace Iringe-Koko was yet to respond to text messages sent to her mobile phone on the matter at the time of filing this report.