Some Policemen under investigation for aiding Criminal gangs in Rivers– Emohua LGA boss
Some Policemen of the Rivers Command fingered for aiding are currently being investigated for allegedly abetting Criminal gangs by leaking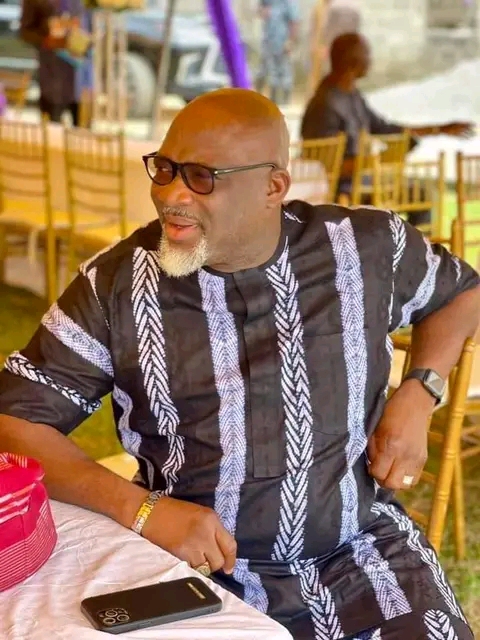 *Why we haven't nabbed Criminal kingpin Onuigwe Wodi declared wanted—Chidi Lloyd
Daniel Efe/Port Harcourt
Some Policemen of the Rivers Command fingered for aiding are currently being investigated for allegedly abetting Criminal gangs by leaking vital information and sharing loots from crime in cult-ravaged communities in Emohua local government area of Rivers State.
Dr. Chidi Lloyd, the Chairman of Emohua local government area who did not give out their names for security reasons, expressed frustration that attempts by his administration to tackle criminalities are being sabotaged by some identified Policemen who aid criminals in their operations in the area.
Lloyd, a former Law Lecturer and also a former Leader of the Rivers State House of Assembly disclosed this today during a live radio Programme on Nigerian Infofm, Port Harcourt monitored by our Correspondent.
According to him: "The unfortunate thing is that Policemen have been fingered to be part of what is going on. I make bold to say that we have a situation where a Policeman in uniform of Nigeria Police will be giving information to a Criminal and sharing money with a Criminal and booties with a criminal.
"We've made reports to the appropriate quarters and investigations are going on and we thank God for the new Commissioner of Police. We'll not be deterred, it's a call to duty. We face it squarely, I'm not a man who runs away from responsibilities.
On why it has been difficult to apprehend the Cult kingpin, Onuigwe Wodi, declared wanted by his administration about a week  ago, he said that the fugitive has adopted a style to constantly nomadic of no fixed location.
Lloyd said the inability to nab alleged gang, Onuigwe Wodi, who is from Elibrada community, who strikes and runs into his various hideouts have been linked to the contacts he has with some Policemen.
He lamented that his personal friend, Justice Azunda, a Protocol Officer to Emeka Woke, the immediate past Chief of Staff to former Governor Nyesom Wike, was abducted by a gang allegedly led by the kingpin.
The local government chairman regretted that he had to increase the N1m to N2m bounty placed on Onuigwe Wodi because he wants to show how serious he meant to nab him to face justice for Criminal activities.
He stated that with the determination by CP Nwonyi Polycarp Emeka, the new Commissioner of Police, to tackle criminalities in the state and the caliber of Police Officers deployed to his Council area, Onuigwe, will soon be apprehended criminalities will be reduced.