Pandemonium In UNIPORT As Fire Breaks Out From Chemistry Dept.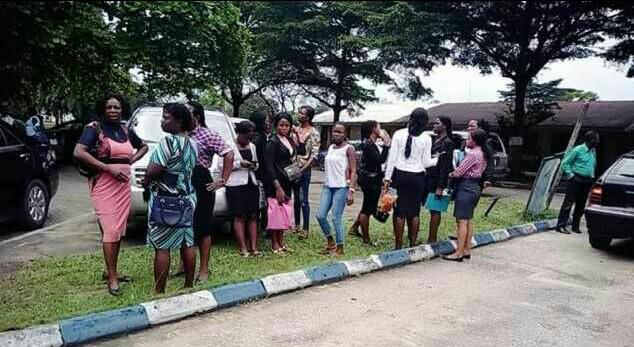 There was tension and pandemonium  in the  University of Port Harcourt yesterday, Wednesday, September 10,  as popular building called Ofrima Complex when there was sudden  fire out break from the Chemistry  Department  Laboratory.
University of Port Harcourt (UNIPORT) Vice Chancellor, Prof. Ndowa Lale, and DVC Academic,  Prof Regina Ogale, confirmed the fire outbreak. The giant building has no water facilities. If not the help of security operatives.
The Non-Teaching Staff , Lecturers and some students that is set for project defence ran helter-skelter in dispersed in different directions for safety.
It was learnt when fire started there was difficulty in putting out the fire due to lack of water.