Sex, Cash for Grades KEN Saro-Wiwa Polytechnic Sacks 10 Lecturers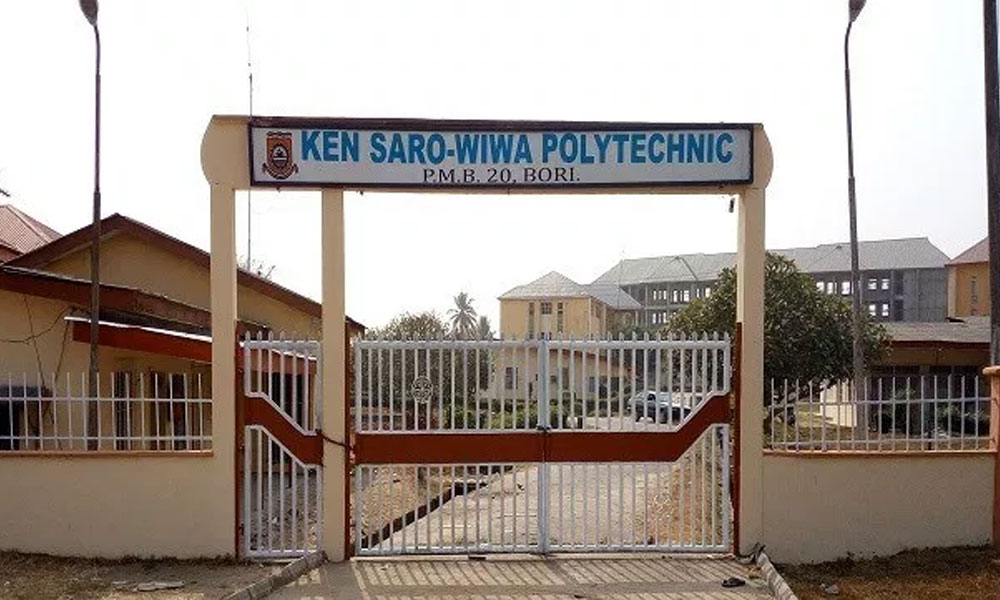 Authorities of the Ken Saro-Wiwa Polytechnic in Bori, Khana Local Government Area of Rivers State have confirmed the sack of no fewer than 10 lecturers, while seven others were suspended over alleged Sexual harassment in the institution.
The Rector of the polytechnic, Dr. Onengiyeofori Georgewill, who disclosed this to newsmen, said the 8th Governing Council of the institution has already put measures in place to ensure sanity and academic excellence after identifying that sex or money for grades has been a major challenge in the institution.
Georgewill said, "They are so many. I cannot give you the exact number but I know they are so many. I can tell you that as we speak, I am not very sure but not less than 10 lecturers have been sacked.
"And as I speak with you, about seven more are on suspension. I can't give the exact figure but just about that," the rector stated.
On proposed plans by the National Assembly to prescribe 15-year jail term for any lecturer found culpable of sex or money-for-grades in the nation's higher institutions, Georgewill said the polytechnic had been meting out punishment even before the matter received the attention of the Senate.
"We have been doing that even before this law (bill) came because the 8th Governing Council, as soon as they came in, that is one of the areas they actually identified, and immediately put a structure in place, and asked the management to implement."
The KenPoly rector further said even if the National Assembly prescribes 25-year jail term for randy lecturers, he would have no problem with it, noting that the governing council of the institution was happy with actions taken so far by management on the issue.
READ ALSO: Sex, Cash for Grades: One Lecturer dismissed, 10 others suspended at Ignatius Ajuru University of Education–VC Prof. Ozo-Mekuri Ndimele
"So, we have been doing that and they (governing council) are happy with us. Even if it is 25 years, I am also very comfortable with it," Georgewill explained.