EKITI BORN TUNJI OKE OUT WITH AMALA EXPERIENCE RESTAURANT @ABUJA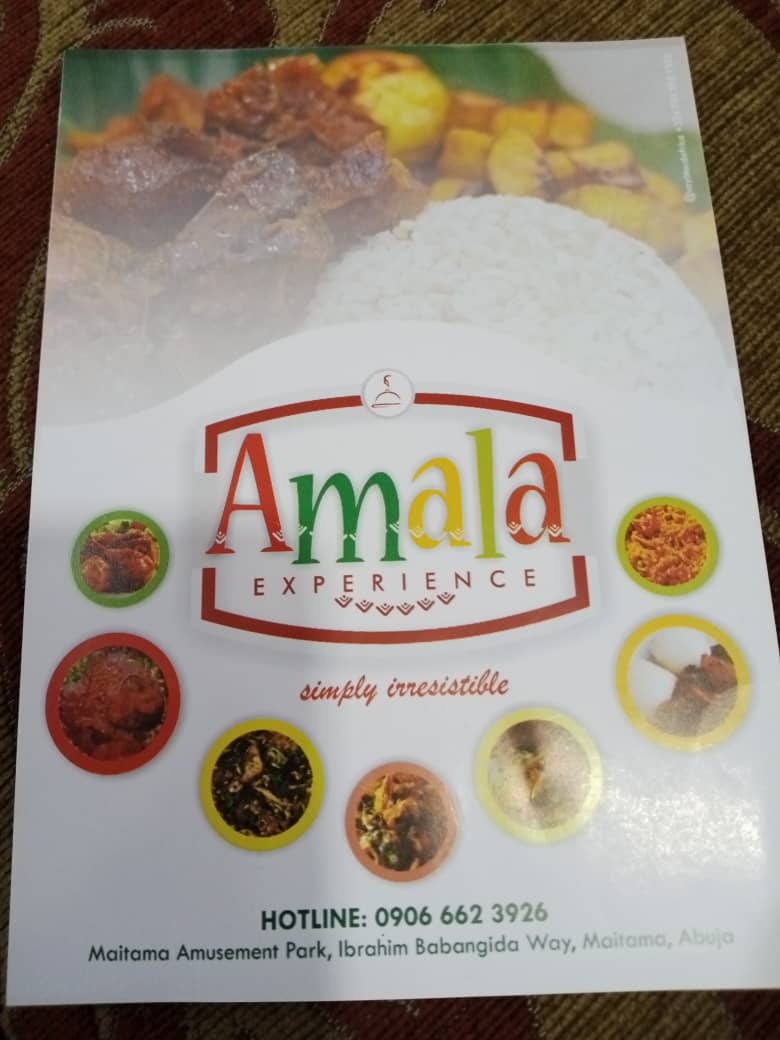 By Our Reporter
The coming of Amala Experience restaurant, a native food special joint into Federal Capital Territory FCT Abuja has added value to satisfying people from Western Nigeria origin who visit regularly for official matters or for business or luxury as Tunji Oke the brain behind this Amala Experience eatery is everything rolled into one. If you are a resident of highbrow Maitama District in Federal Capital Territory-FCT, AMALA EXPERIENCE RESTAURANT outfit is there for you with exquisite hospitality you can find in the bosom of Abuja. The motto of this eatery titled" Simply irresistible" speaks volumes of its services as a single visit will bring fulfilment of whetting appetite quenched and leaves you satisfied at last.
Ekiti born young man is the one behind this delicious ergonomic but South West of Nigeria homemade Amala and Ewedu, Pomo, orishi-orishi condiments you can't get elsewhere throughout the Federal Capital Territory-FCT Abuja. And he has his beautiful intelligent banker wife rightly involved in the processing of various Local delicacies of Yoruba extraction while having other local food delicacies from various parts of NIGERIA served at Amala Experience outfit.
The location of Amala Experience restaurant outfit Maitama Amusement Parks, Ibrahim Babangida Way, Maitama District Abuja has a hot telephone line +234(0)9066623926 which makes outreach viable to clients from anywhere they are coming from. One other unique Services AMALA EXPERIENCE restaurant gives is that of providing hot Amala and Ewedu direct at your office or home door-post of any menu of your choice at minimum cost and pocket friendly be it for birthday party, Company event refreshments, or family exquisite menu for breakfast, lunch or dinner AMALA EXPERIENCE is there for you. Again, clients who find this convivial high profile eatery once they patronize it can't give up getting more if their local food is always available for them like grandma's hot dishes.