LAURECHE: I AM AN UNAPOLOGETIC WORSHIPPER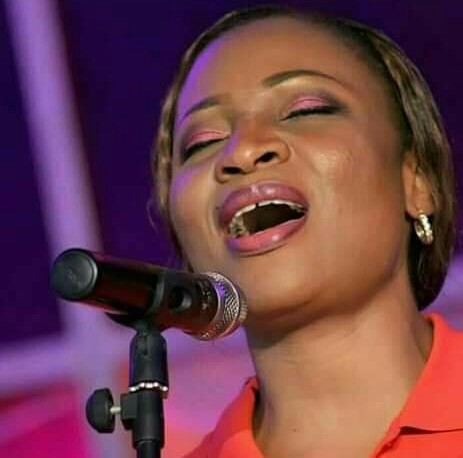 Uche Etiaba, widely known as Laureche, is the brain behind the Easter event tagged 'Miracle worship Concert with Laureche'. This event has had four previous successful editions with this year's edition coming up during Easter as the fifth edition, on the 13th of April 2020.
Laureche's zeal for the work of the Lord has never been known to wain as she has been involved with so many different successful campaigns for the progress of the work of the kingdom.
In this interview with Laureche, who have sang on different stages with the likes of SINACH, Eben, Buchi, Frank Edwards and Samsong, tells us more about her upcoming event ' Miracle worship concert with Laureche'.
Tell us more about the miracle worship concert with Laureche?
Miracle Worship Concert With Laureche is an event uniquely designed and planned to create an ambience than enables unrestrained worship experience for all who participate whether onsite or online.
It is a worship event with a difference, which in times past, it has witnessed countless miracles and divine encounters as worshippers forget everything else and simply give God all the glory due His name.
Why the miracle worship concert?
It is tagged Miracle Worship Concert because we know through scriptures, that miracles follow true worship.
I usually make bold to say that if you have tried everything else and all failed, try worship! God CANNOT ignore true worship! So many scriptures confirm this.
This is not to say that we only worship God for what we can get…far from it, we actually worship God for who He is. And when we do, miracles are inevitable.
Hence we have Miracle Worship Concert.
Who are you targeted audience?
All who love God and want to simply express this love in song uninterrupted!
We also encourage those who may be going through one challenge or the other to come, knowing that as we offer God real time true worship, He perfects all that concerns us.
What inspired such a project?
My inspiration? I have the understanding that we are creatures of worship by design. God made us to give Him pleasure; this we effortlessly do when we worship.
But looking at the happenings in the world today, it seems so busy and filled with all manner of activities.
People hardly have the time to concentrate on pure worship as primary as it is to our Christian service.
Having this in mind, I, in the place of prayers, birthed the worship event; Miracle Worship Concert, to provide that uninterrupted time where people are free to simply commune and worship unreservedly without the consciousness of being timed to move on to 'other matters'
What are the participants expected to take home?
Participants are expected to go back refreshed and renewed.
You can't meet with God and remain the same. Surely there will be a rub off of His glory, His strength, His beauty, His love on you even as you open up your heart to receive all He has to give in such an intense atmosphere of worship.
Do you think the Nigerian gospel music industry is ready for this miracle worship concert?
Worship music is not new to the Nigerian Gospel Music Industry. We have some powerful worship icons in the likes of Sinach, Nathaniel Bassey, Eben (to mention a few) who have been on the scene for quite a while. The Christian body has been impacted and continues to be impacted by their music.
What I am doing with Miracle Worship Concert is to simply extend this unique arm of music to my immediate community and beyond as the event is also usually streamed online to the world at large.
Who are the gospel artists expected at the concert?
For Miracle Worship Concert With Laureche, we do not usually have a lot of other gospel artistes on stage. This is because of the uniqueness of the event and the direction of the Spirit.

A lot of times, people attend concerts because of 'who' is coming. For Miracle Worship Concert With Laureche, all the attention is driven, not to any one gospel artiste, but to WORSHIP. Every one comes to have a PERSONAL experience with the holy ghost. Simple and to the point. Everything on the program of the day is planned to achieve this.
You are a gospel artist, why gospel music?
I am a gospel artiste. Yes, you represent the one who has influenced your life the most. Since I got saved early and the word of God being the greatest influence in my life, I represent the message of God's greatness, faithfulness and love in all my songs.
Beyond and being an act, it is our way of life.
I am an unapologetic worshipper. I worship not because of what God has done, or what I expect Him to do, worship is the way of life I have discovered to express my deepest affection for the one who first loved me and gave His life for me to live.
What inspires your songs?
The Holy spirit inspires my songs as I walk with Him daily.
How effective is the gospel music a took for evangelism and soul winning?
Music in general is a powerful tool to influence people world over. It cuts across barriers and speaks all the languages.
Coming up to gospel music as a tool for evangelism and soul winning, it is such an effective tool! It's effectiveness can never be over emphasized.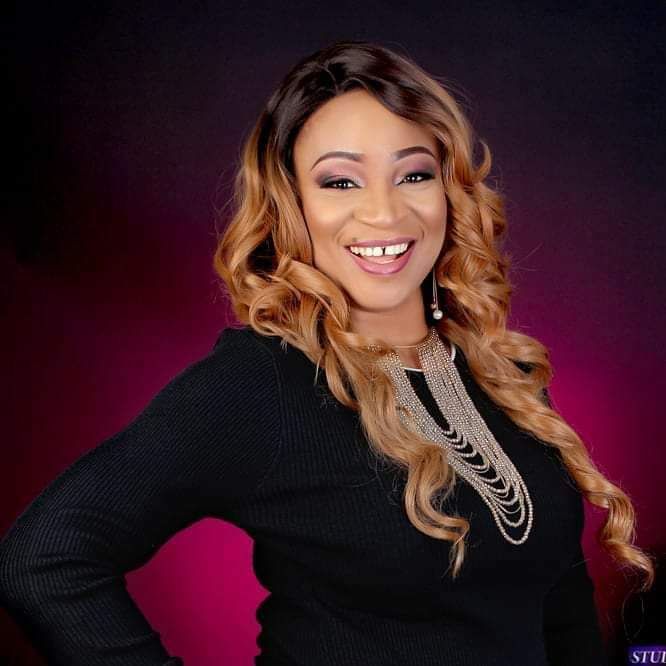 Since music already is a natural influencer, infusing life from the word of God into it to produce gospel music gives us a very effective evangelism tool needed to bring light into a dark world and win souls for Christ.
Tell us about your journey so far in the gospel music scene?
While in school, I had a music group by name colors made up of four amazing ladies who simply loved to use every opportunity to sing their love for Jesus. My commitment was not just to the music department but to the work God was doing in the lives of students through the Campus fellowship.
I was so relevant to the work that by my third year, I became the Music Director and then was ordained the fellowship Pastor by my 4th year of school.
I have written so many songs and 1st of December 2014 marked yet another great achievement in my ministry, as i let out into the world of music and creative arts.

My maiden album, a Praise-Worship master piece, carefully put together to lift the saddest heart or provide the merriest soul, with the right atmosphere of Praise and Worship to a God who does exceeding abundantly above all that we could ever ask or imagine, according to the power that works mightily in us. So far I have released two albums and several singles.
You are happily married with children, how do you cope as a wife,mother and gospel artist?
Achieving a good balance between ministry and home is easy with proper planning and the help of the Holy Spirit.
Iam happily married to Barrister Echezona Etiaba(SAN) and am blessed with two sons Dikanna and Ifenna.
Final word?
WORSHIP is the purest form of expression to demonstrate our love for our heavenly Father.