In Memoriam: Prof. Kole Omotoso – A Luminous Artistic Soul
With a heavy heart, I join others in bidding farewell to the illustrious Prof. Kole Omotoso, a man whose intellect and unwavering integrity left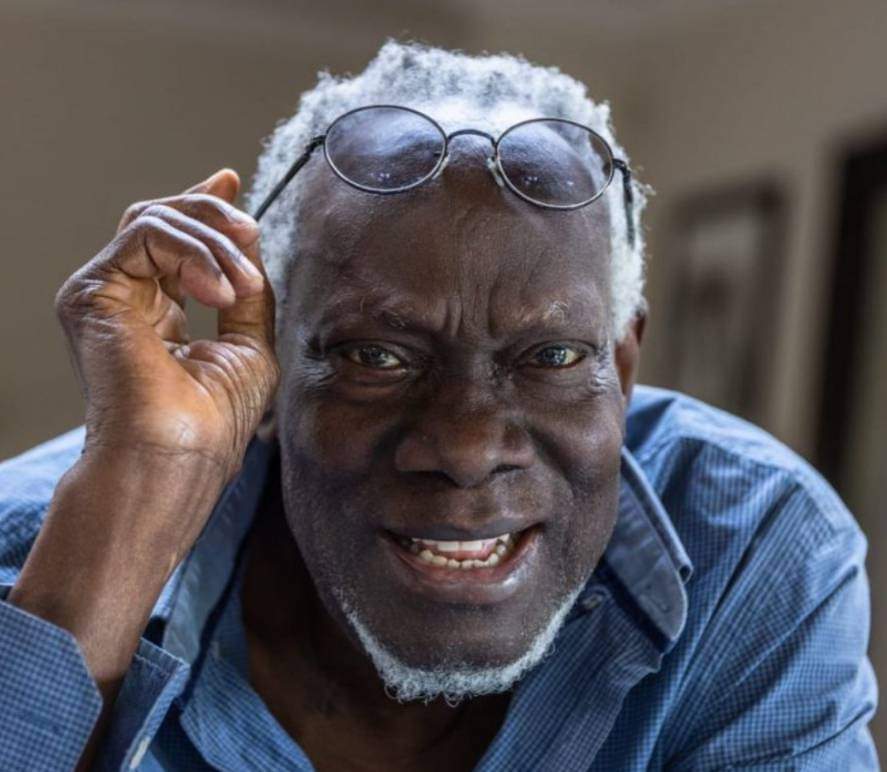 -Dr Kayode Ajulo, OON
With a heavy heart, I join others in bidding farewell to the illustrious Prof. Kole Omotoso, a man whose intellect and unwavering integrity left an indelible mark on all who had the privilege to know him.
I had the honour of meeting Prof. Kole Omotoso during the era of the former Governor of Ondo State, Dr. Olusegun Mimiko, who was a close friend of the esteemed professor, although, I had come across some of his works during my days at the Aquinas College, Akure.
It was during Mimiko's period that I witnessed Prof. Kole's exceptional artistry, crave for good governance, egalitarianism and genuine concern for others.
During my time as the Board Chairman of Ondo State Radiovision Corporation (OSRC), I had the opportunity to interact more with Prof. Kole, and from that moment on, he became not only a respected elder but also a dear friend. His wealth of knowledge was freely shared, and he generously offered his invaluable consultancy and guidance without any expectation of reward.
Throughout that period, Prof would diligently monitor every programme being aired on OSRC and OrangeFM, and he would take the time to call me with genuine and constructive comments, whether in favour or against certain content. He went beyond mere critique and actively advocated for the government's attention to be drawn towards these stations, ensuring that they were watched across government offices and establishments. His persistence and efforts were instrumental in shifting the focus from viewing foreign stations to viewing, promoting and supporting the State's Television and Radio Stations within government establishments.
I could not say for certain if this laudable feat is still being upheld by the present Government of Arakunrin Rotimi Akeredolu, but there is no denying that having someone as dedicated and passionate as Prof Kole Omotoso was a tremendous asset to the development of the State. His selfless dedication to utilizing his expertise for the betterment of the State has left an indelible mark and serves as an inspiration to us all.
Yet, despite his exceptional talents and accomplishments, Prof. Kole Omotoso remained unassuming and detached from material possessions. I recall encountering him along Oba-Ile Road, taking a solitary walk very early in the morning to Alagbaka Government House without any concern for personal safety.
I pulled over beside him to offer him a lift which he instantly rejected and when I expressed my worries over his security, he simply smiled and said, "No one can take anything from me, and if I'm kidnapped, I shall tell Iroko not to pay a penny for my release" Such was his unwavering spirit, unyielding to material allurements.
His artistry prowess knew no bounds, and he was renowned for his esteemed creative works that touched countless lives. But beneath his brilliance, he displayed an unmatched compassion for others' well-being. I remember him urging me to connect and reach out to a distant and older cousin, the foundational National President of the Academic Staff Union of Universities (ASUU) and former Chairman of The Nation newspaper, Prof. Biodun Jeyifo while expressing concerns about his well-being.
This is typical of Prof. Kole, asking about the well-being of any mutual friends we share at all times despite him making personal contact with them. His genuine concern for the people in his life went beyond mere courtesy or formalities; it was a reflection of his compassionate soul.
His compassionate, loving, and caring nature was second to none, and he possessed a heart that knew no boundaries. He made it a point to ensure that those around him were doing well, regardless of the passage of time or the physical distance that may have separated them. Prof. Kole's departure leaves a profound void, and he will be deeply missed by all whose lives he touched.
May his legacy of artistry, integrity, and compassion continue to inspire us as we bid farewell to this luminous soul.
Rest in peace, Uncle Yebo Gogo.
Adieu Prof Bamikole Ajibabi Omotoso.