King Amanyanabo of Kalabari is dead
Prince Tonye Princewill, the Crown Prince, and a former Governorship Aspirant, has officially announced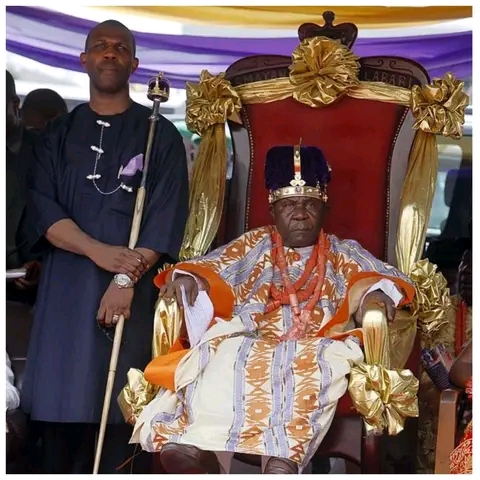 Eric Olusesan/Port Harcourt
Prince Tonye Princewill, the Crown Prince, and a former Governorship Aspirant, has officially announced the death of his father, His Royal Majesty, Amanyanabo of Kalabari, King Professor Theophilus J.T. Princewill.
In a public statement personally signed Prince Tonye Princewill, he said: "It is with a very heavy heart that I am formally announcing the departure of my father, our King and His Serene Majesty, King Prof. T.J.T Princewill, Amachree the XI and Amanyanabo of the Kalabari Kingdom. He was not just my father, he was also my best friend.
"Earlier today, the Buguma Council of Chiefs and the Kalabari Council of Chiefs were formally briefed, all in accordance with Kalabari tradition, thereby opening the door to our now officially informing the world, as the cart can not be put before the horse.
"Further announcements will follow in the days and weeks to come, but we call on you for your prayers and your well wishes, not just for the family, but for the entire Kalabari Kingdom. He'll truly be missed".
Although the announcement did not state when the great king died because of the ancient tradition and culture of the people of the kingdom.
Kalabari ethnic nationality in Rivers state is made of three Local Government Areas of Akuku-Toru,Asari-Toru and Degema. They are mainly Riverine whose communities are accessed by Water transportation.