HOW MAGNANIMITY HELPED FALEKE TO WIN IKEJA FEDERAL CONSTITUENCY ELECTION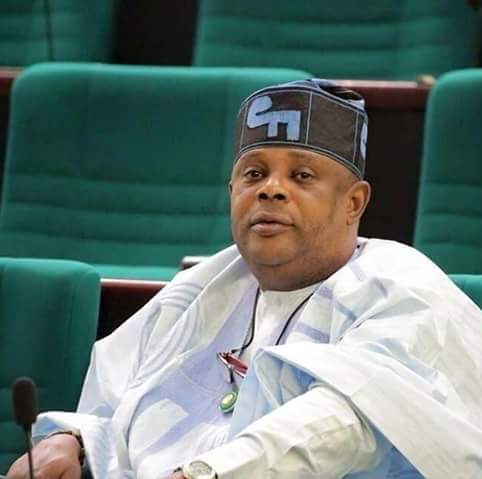 By Bunmi Orija
Safe for his magnanimous approach to politicking and his uncommon passion for the people of Ikeja Federal Constituency, Hon. James Abiodun Faleke would have lost the 2023 national assembly election that held on Saturday the 25th of February.
This is because of the Labour Party desperately intensified the zeal to cause an upset and spring surprises at the polls. However, the love people of that constituency had for the Kogi-born politician emerged and reflected on the overall result.
It was alleged that the Labour Party defeated Faleke who is the Campaign Secretary of APC's presidential hopeful Asiwaju Bola Ahmed Tinubu at his polling unit 021 in Ojodu Berger. But as fate would have it, the pioneer Chairman of Ojodu Local Council Development Area
won the House of Reps contest for the fourth time with 89 votes, while Labour Party got 48 votes and The PDP candidate secured 11 votes.
Prof. Olufunmilayo Bameke, the Returning Officer of the election, announced the result at the Ikeja Local Government on Sunday. Hon. Faleke was declared winner after he polled a total of 25,195 votes to defeat his closest rival from the Peoples Democratic Party, Mutiu Okunola who garnered 21, 373 votes. According to Bameke, Mr James Faleke, having fulfilled the requirements, is hereby declared winner.
In his reaction, Faleke said that he was happy with the outcome of the results.
"I am happy with the result because it shows the will of the people. I want to say that the elections are won at the booths, not at the collation centres,'' he said.
Recall that the performances of Hon. James Abiodun Faleke at the house of representatives remain indelible in the hearts of his people most especially those who benefitted from his numerous empowerment largesse spanning distribution of hundreds of mini commercial vehicles know as Korope, Tricycles, sewing machines, hairdressing machines, barbing equipment and many more. Provision of solar street lights in virtually all the streets in his constituency is also not left out.
He was also vehemently involved in rehabilitating burnt police stations in Ikeja Federal Constituency during the rampaging endsars protest where he also distributed brand new vehicles, furniture and electronic gadget to the police and road safety corps.
No doubt, his magic wand in touching lives remain legendary and a source of inspiration for other lawmakers. He remains one of the best lawmakers at the green chamber of the national assembly.