RIVERS APC CRISES DEEPENS AMAECHI VS ABE: WHO WINS THE EGO BATTLE?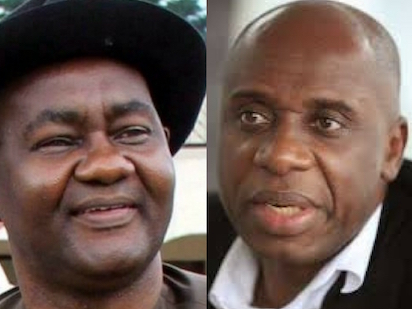 AS 4 AGGRIEVED CLAIMANTS DEAD AHEAD OF 2023 GOVERNORSHIP RACE
AMAECHI, ABE TRUCE UNCERTAIN
No politician sleeps while expecting electoral victory and in Rivers state the All Progressive Congress-APC has much to regret for its inability to participate in the 2019 General elections for House of Assembly, Federal House of Representatives, Senate and Governorship elections in the state. Few months after that political log-jam the serving Minister For Transportation, Rt. Honourable Chibuike Rotimi Amaechi went to town telling his teeming supporters to roll on the sleeves and get ready for  Wards, local Government Areas and state Congresses.  Disturbed by such public opprobrious, the out-going Senator Representing Rivers South East senatorial District Senator Magnus Ngei Abe addressed journalists where he condemned such clarion call by Amaechi, Leader of the party in Rivers state. Senator Abe's challenge may not be unconnected with the litany of Supreme Court judgments against the Political party and the key stake holders of the party in the state.
It is on record that Senator Magnus Abe was not party to the court case involving 23 aggrieved APC aspiring Congress candidates against their party and Ojukaye Flag Amachree the usurper of the office of state Chairman of the party in Rivers state. It is clear that all the actions and inaction by the political players left frayed nerves which have not been healed by the central body of APC at Abuja. And building a new structure with fragmented loyalty leaves the political party vulnerable with cracks in its stronghold and a repeat of the 2018/2019 debacles.
AMAECHI VS ABE: WHO WINS THE EGO BATTLE?
Senator Magnus Ngei Abe having been stopped verbally to withdraw his Governorship ambition in 2019 and Challenged by Amaechi for his inability to fund a successful governorship electioneering campaign, Amaechi went ahead to support the emergence of Pastor Tonye Dele Cole for Rivers state governor in 2019. Later it was African Action Congress-AAC Biomomaba Awara that got the nod of Ojukaye Flag Amachree led faction of Rivers state chapter of APC in Rivers state 2019 governorship election an action many politicians see as anti-party in general terms as its action never got approval from National Working Committee, NWC of APC.  The protests at Abuja in the month of October, 2019 calling for the removal of senator Abe for anti-party activity if he fails to withdraw the law suit against the conduct of further Congresses of APC in Rivers state, Barrister Wogu Boms, the Director General of Freedom House a support group for Senator Magnus Abe had challenged those protesters saying we learnt that there was a protest at the APC Party Headquarters Abuja and calls for the suspension or expulsion of senator Magnus Abe  from the party if he fails to withdraw the pending suit against the conduct of Congresses in Rivers state. This call for any kind of disciplinary measures against the person of Senator Magnus Abe on account of pending suit by aggrieved party members is mischievous, misguided and if intended as a panacea for the crises in APC in the state can be described a red herring."
Continue Honourable Barrister Wogu Boms a former Commissioner for Justice and Attorney General under Governor Amaechi said "Senator Magnus Abe is not a party to the pending suit filed by Ibrahim Umar and others against the conduct of APC congresses in Rivers state. Senator Magnus Abe was not an aspirant in the botched APC Congresses in Rivers state. Abe was not one of those who paid the forms as he was not an aspirant in the ward congresses. Again access to court to seek judicial redress is a constitutional right such that even if in argument , Senator Abe were in court against the party , that without argument cannot give rise to anybody disciplinary measures for President Muhammadu Buhari had already explained that to the members of the party last year when the idea was muttered to sanction party members who did not withdraw their suits against the party  said, aggrieved persons has every right to seek redress in the court of law. This present demand that Abe be punished for going to court is contentious of the President and National Working Committee-NWC of the party who had earlier addressed in the party".
SHOULD AMAECHI BE EXPELLED FOR ANTI-PARTY ACTIVITY?
Will the All Progressives Congress-APC in Rivers state be fragmented because of the disagreement of two former friends? This is one of the major questions on the lips of many party loyalists who are neutral to the duo of senator Abe and his party leader Rt. Honourable Chibuike Amaechi. His former Commissioner for Justice and Attorney General Wogu Boms in a published statement has a solution to this infraction in APC stating thus, rt. Hon. Chibuike Rotimi Amaechi is the one who deserves to be disciplined for anti-party activity for taking the party in the state to African Action Congress-AAC without the approval of National Party Headquarters Abuja. He challenged that other members of the party went to court against the party and they were not disciplined as such Senator Abe has not done anything wrong to warrant party discipline. Barrister Boms stated that "Before the 2019 elections, While Magnus Abe and his followers remained in the APC, the Minister for Transportation moved with his followers into African Action Congress-AAC. Even the National Chairman of APC declared that we were not in alliance with any political party; Senator Magnus Abe has not committed any crime against the APC for him to be expelled or suspended. If the party is looking for people to suspend for anti-party activity, the leader of the party and Minister of Transportation, Chibuike Rotimi Amaechi should go first".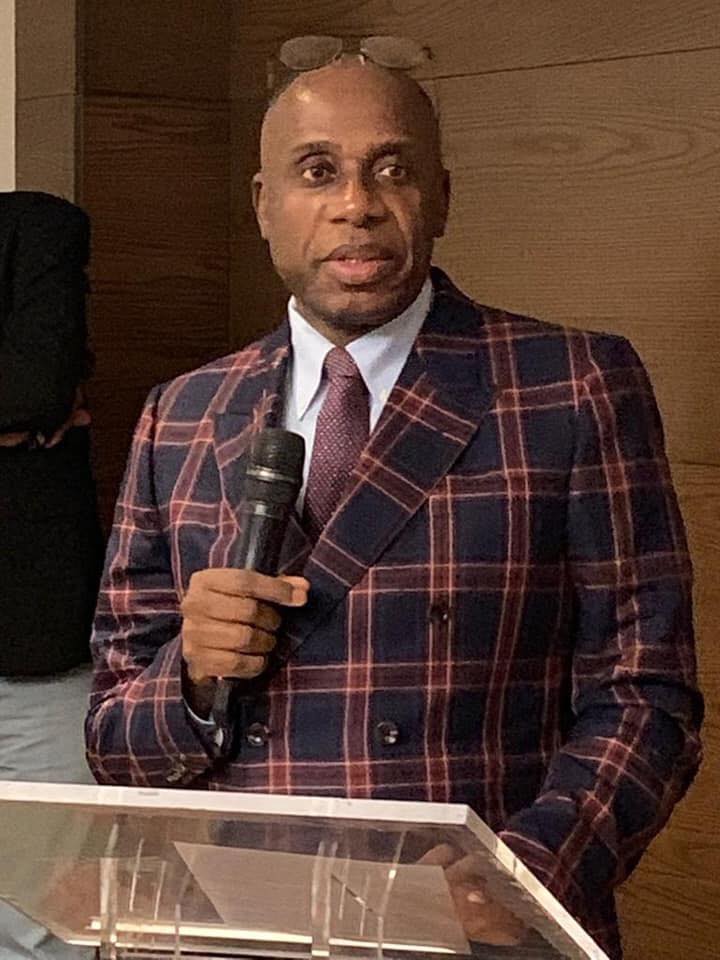 READ ALSO: 2019 ABONNEMA JEAN CARNIVAL & MASK PARTY DEBUTS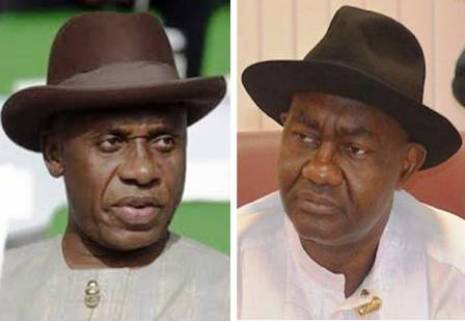 The non-resolution of this lingering political quagmire in Rivers state is unhealthy for security of the citizenry as political juggernauts in Rivers state who have APC as their party of choice are in disarray and their political future being derailed by the actions and inaction of these two former friends and political allies.