ROWLAND SEKIBO DONATES CARS TO STAFF IN AKUKO TORU LOCAL GOVERNMENT AREA
It was jubilation across the nook and cranny of Akuku Toru Local government Area in Rivers state South-South Nigeria when the Executive Chairman of the 3rd tier Government Honourable Rowland Sekibo distributed cars to several staff and members Peoples democratic Party-PDP in his domain. The beneficiaries are the executive Vice Chairman of Akuku Toru LGA Honourable (Mrs) Caroline Napoleon West and Leader of Akuku Toru Legislative Assembly Honourable Sebofori Lawson.
Others include Supervisory Councilors and PDP faithful and loyal party supporters in the Local Government Area.
READ ALSO: Rumuwoji Market Does not belong to Port Harcourt Local Government – Wike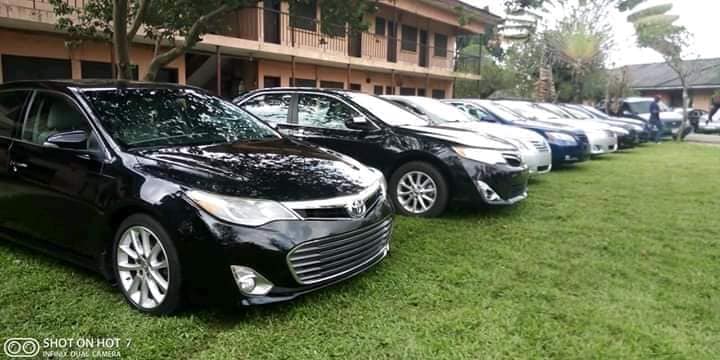 This came as a surprise to members of Peoples Democratic Party faithful and supporters who the Chairman of the Local Government Council Rowland Sekibo described as having made meaningful contributions to the success of the political party in the Local Government Area in Rivers state politics.
One of the beneficiaries told www.towncrier.ng thus "I join to appreciate the Executive Chairman of Akuku-Toru Local Government Area Hon. Rowland Sekibo for the first batch of car gift. I also join in celebrating with the respective recipients and encourage them to continue in their support and solidarity. God bless you boss for putting smiles on the faces of people who get in contact with you".