ANGEL D' LAFF READY TO  SET WORLD RECORD IN MARTIAL ARTS
The Guinness World Records, known from its inception in 1955 until 1999 as The Guinness Book of Records and in previous United States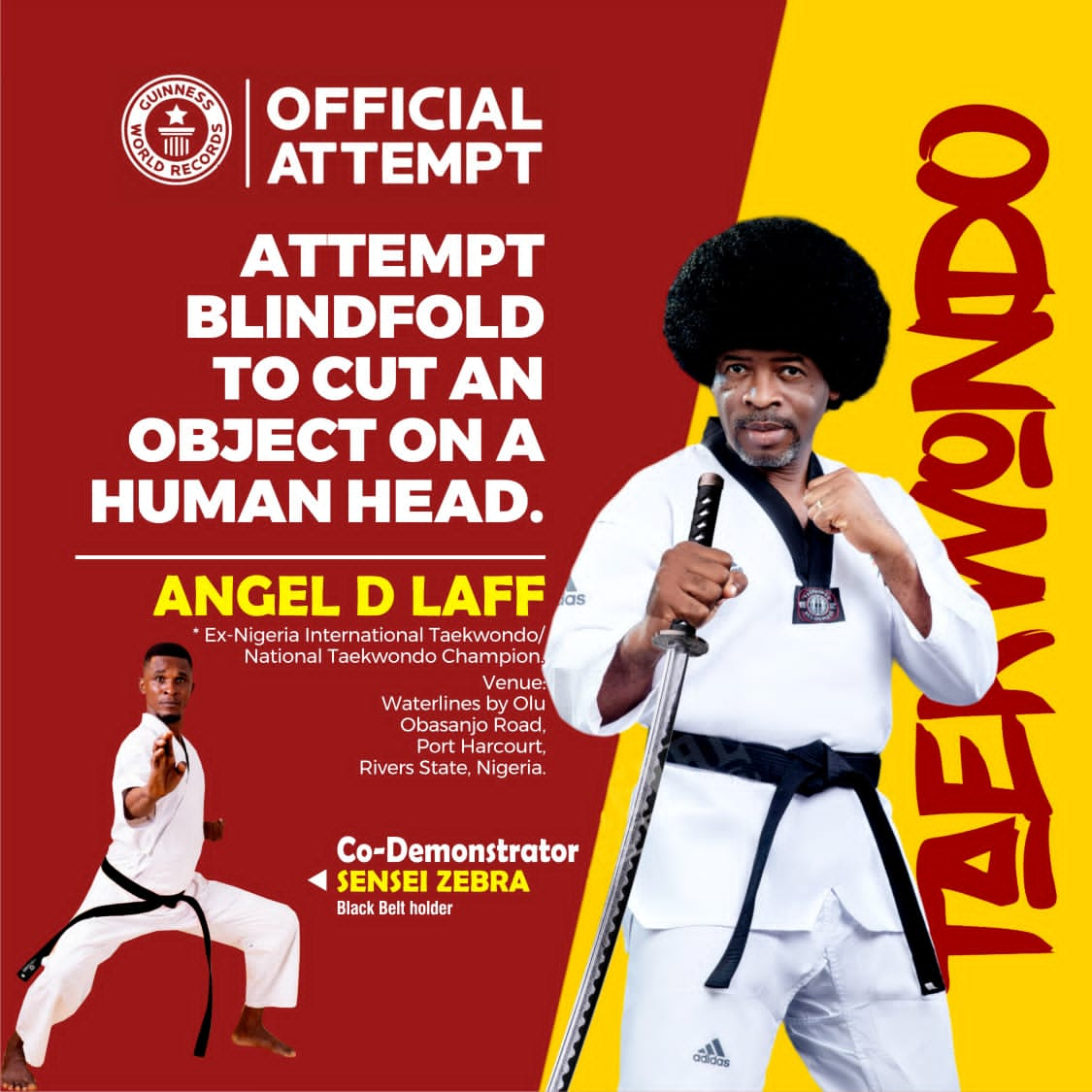 The Guinness World Records, known from its inception in 1955 until 1999 as The Guinness Book of Records and in previous United States
editions as The Guinness Book of World Records, is a British reference book published annually, listing world records both of human achievements and the extremes of the natural world.
In that light, Angel D'Laff,  a renowned portharcourt based comedian, who is also a black belter is  set to Attempt a world Guinness record in Martial Arts in the Portharcourt, oil rich capital city of Rivers State.
He disclosed this  in a chat with our correspondent Eric Olusesan.
Talk to us about your forth coming  Guinness world Record Attempt?
I will be attempting to set a world record in martial Arts.
A man will carry an Object (Pawpaw Or Watermelon) on His Head, then i will be standing  about 5 metres away totally BLINDFOLDED.
I will  try to Locate the Man through the Sound of a ringing  bell beside him, then I will attempt to cut the object on his head with a sword without Inflicting any Injury on his body.
What are you Aiming at with this your world record Attempt?
This will bring a global visibility on the craft with a  collaborative partnership which will spring up an investment in the world of martial Arts through Taekwando .
www.towncrier.ng  wish Angel D' Laff all the best in his world record Attempt.