RECORD BREAKER: ODUMU HENRY RIDES BIKE FROM PORT HARCOURT TO GHANA IN SEVEN DAYS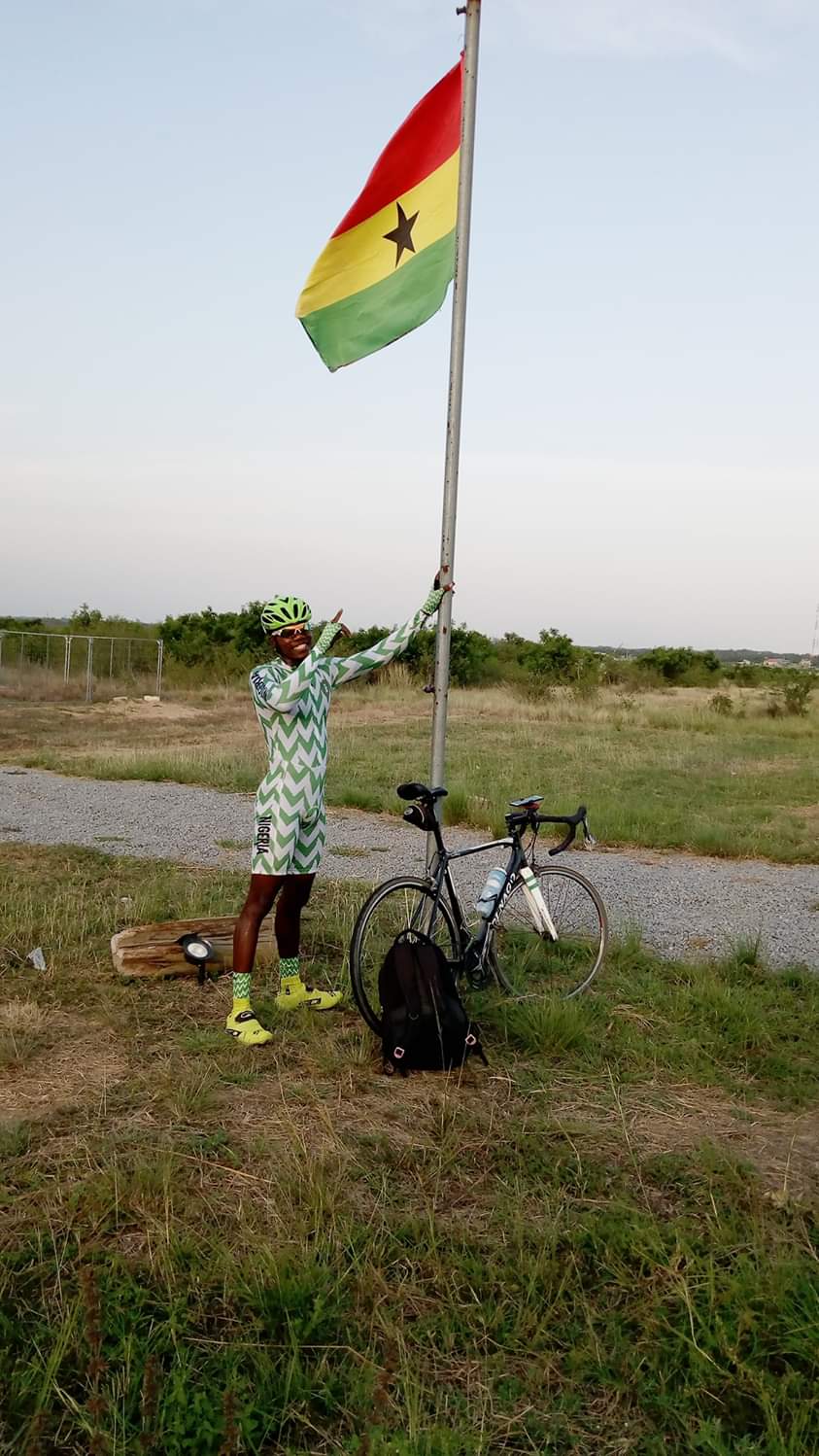 Odumu Henry, a Cyclist with the Rivers State Ministry of Sports has set the record as the first cyclist to ride bicycle from PORT HARCOURT to GHANA.
He broke this news on his Facebook account at exactly 11:44pm, in his words, the journey took him seven days to complete the journey from Port Harcourt to Lagos enroute Ghana.
Cycling, also called biking or bicycling, is the use of bicycles for transport, recreation, exercise or sport. People engaged in cycling are referred to as "cyclists", "bikers", or less commonly, as "bicyclists".
READ ALSO: Anambra Police Parades Mount Zion Pastor For Allegedly Defiling 15-year-Old Girl After Deliverance
From www.towncrier.ng, we say CONGRATULATIONS Odumu Henry! Keep breaking records.