NIGERIAN ARMY 6 DIVISION GETS REPRIEVE OF WRONG DOING OVER 2019 GENERAL ELECTIONS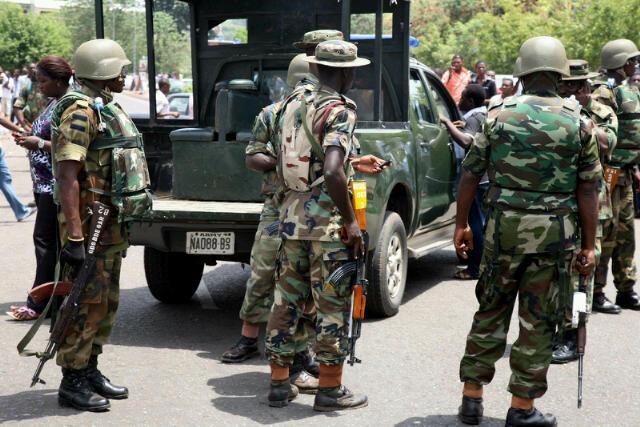 —ADMINISTRATIVE TRANSFER OF OFFICERS IMMINENT SOON
The outcome of the special Committee that investigated the "OPERATION SAFE CONDUCT" of the 2019 general Elections had turned up its report and had absorbed its personnel of any wrongdoing as alleged by aggrieved political stakeholders in Rivers and Bayelsa states .The allegations of attempted assassination of Rivers state governor Nyesom Ezenwo Wike of Rivers state , the hijack of electoral materials belonging to Independent Electoral Commission-INEC and alleged illegal enforcement of curfew in Rivers state were all found to false and unsubstantiated.
www.towncrier.ng gathered from a Press Release made available to journalists and signed by Army spokesman Col. Musa Sagir indicated that the Special Committee set up by Army Chief of staff-COAS Lt. General Buratai stated thus "the Nigerian Army has absorbed its personnel from allegations of misconduct during "OPERATION SAFE CONDUCT 2019"
The committee in its report stated that it interacted with stakeholders including Governors of Rivers and Bayelsa states among others.
Stating further the report reads "The Committee analyzed and reviewed the petitions received against Nigerian Army personnel from various stakeholders and found that most of the allegations were untrue, baseless and unsubstantiated claims. It was also found out that the allegations of alleged assassination attempt , soldiers unilaterally imposed curfew , abducted and illegally detained INEC staff  and diverted INEC materials to Nembe-Basambiri was misrepresented.
The Army Spokesman said The committee received submissions from some individuals in the state which revealed that painting the Nigerian Army as the aggressor during the elections was a deliberate attempt by some individuals to tarnish the Nigerian Army's image". However, the unprofessional conduct of some personnel was still under investigation and appropriate sanctions will be meted on the offenders according to military Law if found guilty. It is also pertinent to inform the public that steps are underway for gradual administrative redeployment of personnel of 6 Division to douse the observation by some individuals".
The events leading to the general elections and its aftermath generated a lot of controversies that led to the Nigerian Army taking the steps of looking inward among its activities and coming up with the investigative report as stated above.