CONSTITUENCY OFFICE TURNS BAKERY!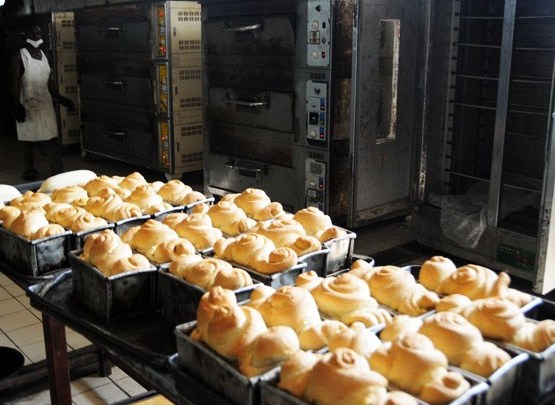 …As Pupils Returns to Keke NAPEP, Buses And Okadas For Transportation
The first floor of the constituency office of Ifako Ijaiye has been converted to a bakery. This magnificent building tucked on the Yaya Abatan Road in Ifako used to be a beehive of activities during the reign of the ousted member of the Lagos State House of Assembly representing the constituency, Honourable Dayo Saka Fafunmi is now a shadow of itself. The space, which used to house the ICT and Tailoring session of the ex-Lawmaker's empowerment scheme has been turned into a bread production mini-factory. Although, some people see nothing bad in this idea, others are of the view that the Honourable should have continued with his ICT/Tailoring Institute that may still be attractive to his people while also helping to further improve on his political career. But some people in the community of Ifako Ijaiye attested that it is not the fault of the ex-honourable, they said since money would not be coming in for him as before, he could not continue with the project which was very dear to him. What about the school bus the honourable donated for school children, the buses have suddenly vanished from the long stretch Aguda Round About to Ishaga Bus Stop where kids were dropped right in front of their schools or the nearest bus stops. Additionally, Mr. Saka Fafunmi is also not being seen in the area as before. People are now of the view that it is when you are important that people care about you, when you are out of power, everyone withdraws into his shells. But, we believe that Honourable Saka Fafunmi may still find his way in the administration of Babajide Sanwo-Olu or up his ante in the Lagos State political scheme.