Ex- NDDC -Tuoyo Omatsuli in #1.8Billion Fraud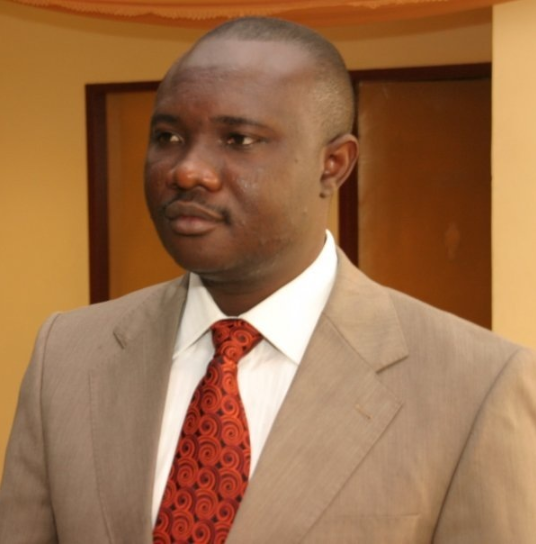 – Court Orders Forfeiture of properties.             
The monumental fraudulent practices going on at Niger Delta Development commission – NNDC came to the fore when ex- NDDC staff -Executive Director, Mr. Tuoyo Omatsuli was ordered by a Federal High court sitting at Lagos to forfeit to federal Government the properties worth more than # 1.8 Billion.      
The presiding Judge,Justice Chuka  Obiozor of December, 2018 issued the order after the expiration of the motion  ex-parted made on may 17, 2018 to the Economic and Financial Crime Commission-EFCC to take interim possession of the said properties worth One Billion and Eight Hundred million Naira -#1.8B. It was a suit  of the motion ex-parted application counsel to EFCC , Mr. EkeleIheanachi made as the judge in his wisdom, ordered that the interim Forfeiture order be made public through publication in National dailies Newspapers should any interested parties or claimants show interests of possession before the Court as it adjoins for hearing on the substantive case motion on notice
in his ruling after being satisfied that the listed properties were proceeds of crime said "in the final analysis, the court is satisfied that the first to the fourth defendants forms part of proceeds of unlawful activities and are liable to be forfeited to the Federal Government of Nigeria". The properties which Mr.Tuoyo Omatsuli acquired include, 117, plot 4, Lekki Penisula scheme, Plots 1-18, Block 43 TPAO 992, Ikate Ancient city Lekki, Plot 1B Northern Business District Lekki peninsula and plot 1 Block 25, Lekki Peninsula scheme -Eti -Osa Local Government Area, Lagos.
There are four respondents/defendants in the case that include, west field Energy Resources Ltd, and Tuoyo Omatsuli. EFCC operatives one Mr. Adamu Yusuf had deposed in an Affidavit how one the contract with the NDDC, Starline consultancy service Ltd received the sum of ten Billion and Two Hundred million  Naira #10.8Billion which it said was consultancy fee for levies collected from oil processing companies in the Niger Delta region as donor joint venture companies.Whereas the counsel to EFCC Iheanacho admitted that out of the money paid to the star line as consultancy,  Three Billion and six Hundred million #3.6billion were received as kick-back by Tuoyo Omatsuli via a company named Building Associates Big. Ltd.
In this was One Billonand Eight Hundred million Naira #1.8 Billion was used by Building Associate to acquire properties in the name of a company named Don parker properties Ltd which was traced to Mr. Tuoyo Omatsuli who is majority shareholder.
READ ALSO: Exclusive Interview With Independent National Electoral Commission –Inec Resident Electoral Commissioner In Rivers State—Obo Effanga
Again the second respondents, Mr. Francis Momoh is a majority  shareholder in Building Associate Nig. LTD as he was introduced as a shareholder in Don parker properties Ltd as a company at of diverting probes into alleged crime of money laundering which has become a common currency among high ranking officials of NDDC with Obong Nsima Ekere sitting on as Managing Director and chief Executive officer-MD/CEO.