FORENSIC AUDIT OF NDDC—GHOST CONTRACTORS EMBARK ON SELF EXILE OVER INDICTMENT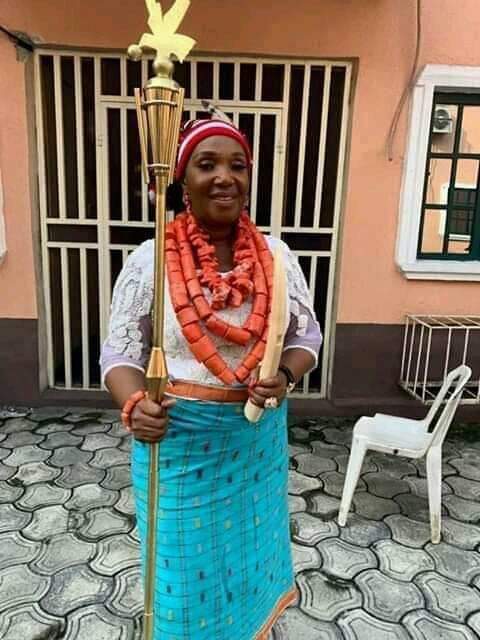 There are palpable fear among ghost contractors inside Niger Delta Development Commission-NDDC as President Muhammadu Buhari's order for Forensic Financial Investigation auditing all activities of the interventionist agency from 2001 to 2019. Towncrier.ng reporter gathered that as history has shown that each time Federal Government announces audit of Niger Delta Development body be it Oil Mineral Producing Area Development Commission-OMPADEC or Niger Delta development Commission-NDDC the management Board members usually embark on Self –exile beginning from the days of Chief Albert K. Horsfall to the Professor Eric Opia led administration all went on Self-exile to avoid indictment and prosecution.
With the coming on board of Gbene Joi Yimebe Nunieh a no-nonsense Iron Lady who may not tolerate corruption-minded fellows being a Human Right activist and a fore-most lawyer per excellence.
It was revealed by the Acting Director for Projects Dr. Ojuolgbo that there are about 300 ghost contractors who connived to siphoned over N3trillion belonging to NDDC in terms of contracts not truly executed after they were awarded by their cronies in the past administration of NDDC.
The same ghost contractors it was gathered are sponsoring avalanches of protest against Minister of Niger Delta Affairs Obong Senator Godswill Obot Akpabio with warnings to President Buhari to rescind his decision on embarking on Forensic Audit of NDDC.
Many of the suspected ghost contractors have relocated outside the city center of Niger Delta regions for fear of being grabbed by security agents who are keeping surveillance on some of them including a serving Senator as alleged by Dr. Ojulogbo Acting Executive Director for Projects who addressed journalists at Abuja recently where he bared it all concerning humongous sums of funds released to the development interventionist agency without commiserate development on ground after 19-years of administering the body.
ALSO READ: THE ROT IN NIGER DELTA DEVELOPMENT COMMISSION-NDDC
The 3-man Interim Management Committee led by serious minded Human Right Activist Gbene Joi Yimebe Nunieh, there is no hiding place for suspected looters of NDDC trillion worth of Naira meant for optimal development of the region.
Worst hit by the Forensic Audit investigation are Governors from the region and some politicians outside Niger Delta region who saw NDDC as Cash Cow for generating electioneering campaign funds at every election period from 2003, 2007, 2011, 2015 and lastly in 2019.
A proper cleansing of corrupt practices of the Niger Delta Development Commission NDDC it was gathered will usher in rapid development in the region as it is found in Dubai in United Arab Emirates-UAE.