Hilda Breaking Guinness World Record: Residents, Entertainers in Port Harcourt plan victory party, giveaways
Some residents of Port Harcourt are planning to gather for a victory party later today to celebrate Nigerian chef and entrepreneur, Hilda Effiong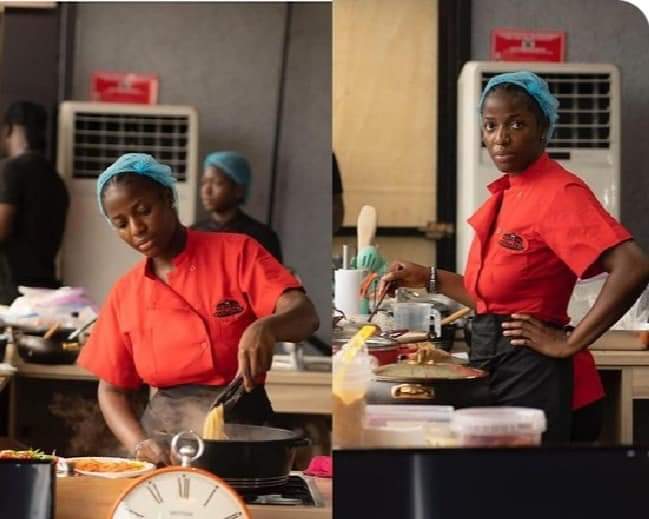 Eric Olusesan/Port Harcourt
Some residents of Port Harcourt are planning to gather for a victory party later today to celebrate Nigerian chef and entrepreneur, Hilda Effiong Bassey, popularly known as Hilda Baci.
Hilda,  the chef, has broken the Guinness World Record for the "longest cooking marathon by an individual".
Although the Guinness World Record is yet to certify her unprecedented feat, some residents in Port Harcourt are in frenzy and would no want it uncelebrated.
Several callers into a Port Harcourt based radio station, Nigeria Infofm, expressed their plans to celebrate Hilda in various popular hotels and hangout.
One them posted online that "Hilda's feat helped to examplify human spirit of determination, focus and resilience, especially by the Nigerian youth tagged as Lazy by the ruling class".
Hilda kicked off the competition on Thursday, as she aims to beat the 87 hours 45 minutes record set by the current Guinness World Record holder, Lata Tondon, an Indian chef who made the feat in 2019. Hilda Baci is less than two hours away from breaking the record.
Celebrities, food bloggers, and private individuals showed massive support for her.
Foodies, entertainers in Port Harcourt have joined the bandwagon to celebrate the marathon cooking record Breaker as they planning a victory party at Nekkimerit Kitchen today in Port Harcourt.
The information about the planned victory party has been posted online with the hastags:
#hildacookathon #hildabacci #cookathon #womensupportingwomen #hildaHilda Baci
In similar development,The Port Harcourt Comedy Club has also said that it will be giving out face customized Caps and throw pillows in order to support Hilda in
"The spirit of Naija, Proudly Nigerian".