THE PLAY UNBROKEN DEALS WITH SALIENT ISSUES- DANIEL KPODOH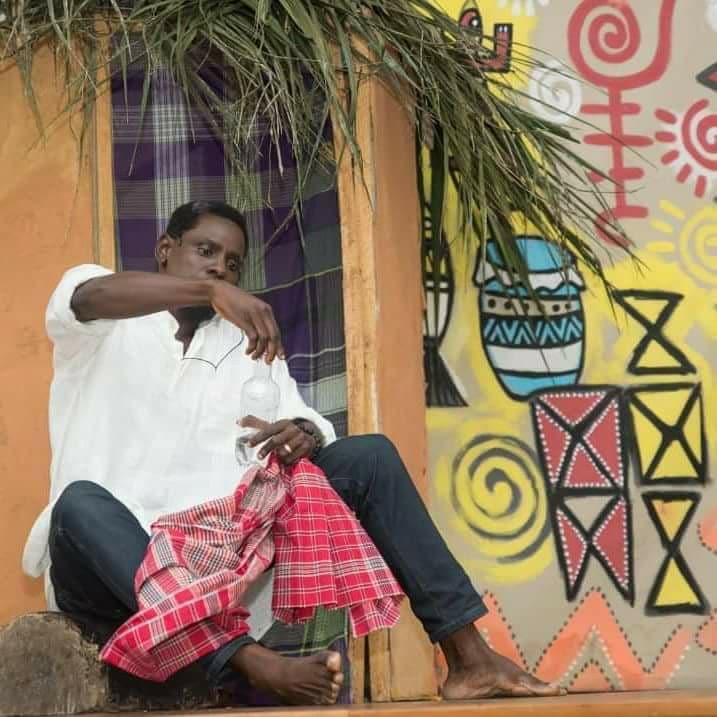 Daniel Kpodoh is a teacher of creative arts, director, actor, dancer and choreographer. He is one dashing act sphere heading the craft of stage plays in the garden city of Port Harcourt. In this interview with Eric Olusesan of www.towncrier.ng, he takes us round his world.
Why the Play Unbroken?
The play Unbroken deals with one of the salient issues in our country today, the issue of domestic abuse taking place behind the guise of happy marriages. Unbroken seeks to educate against this.
From the Advertisements, the play Unbroken will be starring some A-List entertainers. What informed this?
Theatre is once more on the rise as a form of entertainment in Port Harcourt, and all other entertainers are eager to spur and encourage this growth by being a part of it.
The play Biokpo was a celebration of womanhood, what's the link between Biokpo and Unbroken?
Women are precious jewels to mankind. They are meant to be celebrated, and when threatened as so many are, women are meant to be protected.
Domestic abuse affects much more women than men and many are too afraid to speak out. They are afraid, either of their spouse or of being victimized and ridiculed by society. However, as Biokpo portrayed, women have the strength to stand up against such wrongs. This is what Unbroken all is about.
Stage play is not common in Rivers State unlike what we have in Lagos State, how can stage play be given its rightful place in Rivers state?
What Stage Plays, in Rivers State needs, to get to that height, is support. Support from fellow entertainers (that is, within the industry), support from corporate bodies and foremost, support from the Rivers Government. Right now, the average man has no idea stage play is an option in entertainment. A little sponsorship from the aforementioned bodies will go very far in solving that. We all must play our part in giving the industry the boost it needs.
What has been your driving force?
For a long time, it has been my dream to see Port Harcourt become a city renowned for her theatre and entertainment industry, just like Lagos.
I dream of the day persons from far and wide, from disparate corners of the globe will come down here just to see our culture through the theatre. This desire has kept me going through thick and thin, even when I have to sponsor the events from my own pocket. No, gaining sponsorship has not been easy, but we can't let that stop us. Perhaps, if we keep at it, we will eventually gain the attention of those who, by investing in the industry, will take us to those heights which aspire to attain.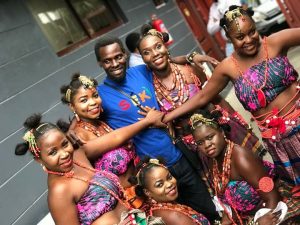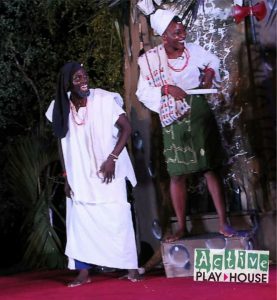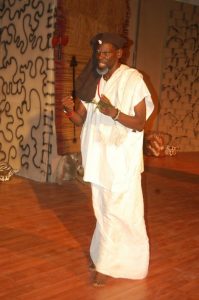 What do you think the Government and corporate organization stand to benefit if they partner with you?
There is only so much sheer determination can do. Theatre as an industry can bring in a lot of revenue and recognition to the state, especially through tourism. It is also a great means of empowering the youths, and will definitely result in increased circulation of money amongst the citizens. Corporate Organizations thrive on publicity and adverts, and can gain both nationally and internationally by sponsoring such highly acclaimed projects like ours. Also, they can use this as part of their social responsibility projects, since it brings much and more to the people.
Lastly, how many plays have you written and directed?
Hmmm! This is a very extensive list! Personally, I have written and directed numerous plays. Prominent among these are Biokpo, which celebrates women and motherhood; The Struggle, a play on peace which deals with the dire situation of oil rich communities of the Niger Delta; and Scourge, a play on the stigma of HIV/AIDS.