My Agenda For Rivers State-Accord Party-Governorship Candidate-Dumo Lulu-Briggs Reveals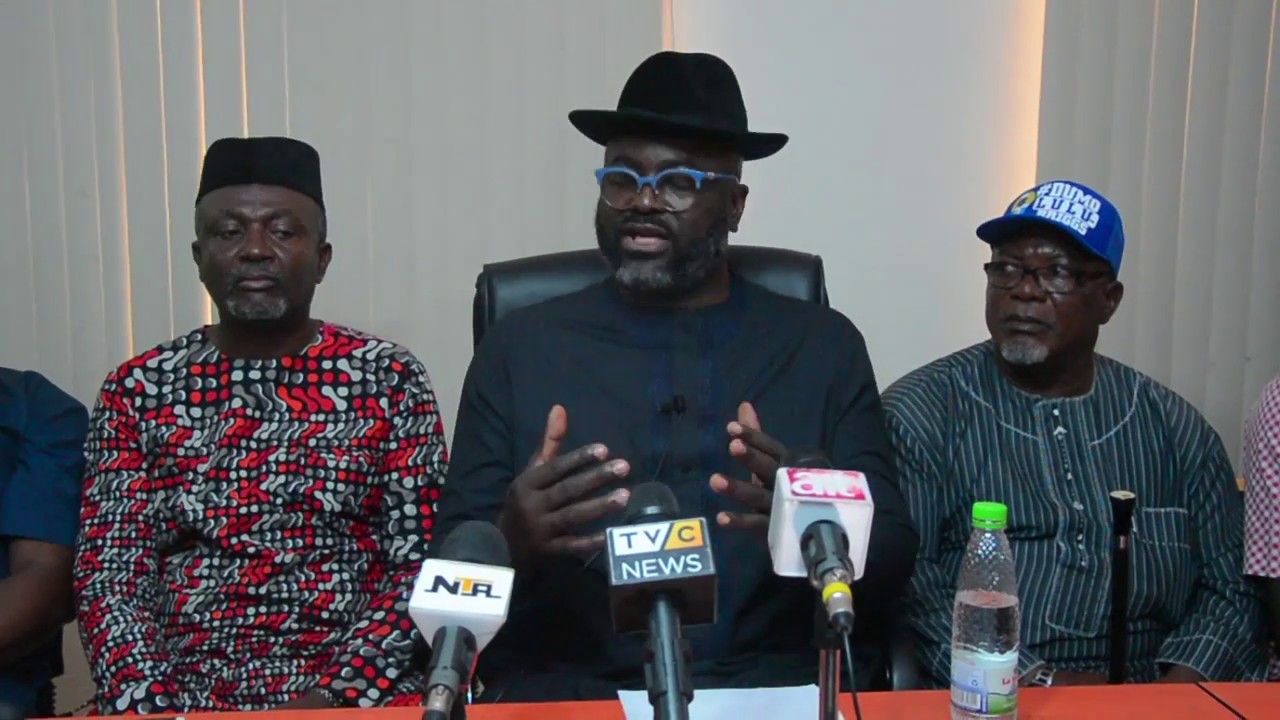 In confirmation to the story published exclusively  by www.towncrier.ng that this wealthy Kalabari born lawyer, businessman, politician and philanthropist Chief Barrister Dumo Lulu-Briggs had plan to dump his recently adopted political party –All Progressive Congress -APC and defect to Accord party of Nigeria has come to fruition. As you are reading this now, the man at the centre of the battle to rescue Rivers state from the hands of the incumbent  Governor, Nyesom EZenwo Wike, Barrister Dumo Lulu – Briggs has finalized arrangement to storm Port Harcourt the River state capital on Friday 7th December, 2018. His return from Abuja will be earth-shaking as various stakeholders in his DLB movement a political pressure group supporting his bid to govern Rivers state come 2019 has mobilized its members across the 319 electoral wards and 23 Local Government Areas as he will be received at the Port Harcourt International Airport Omagwa from where he will drive to his Governorship campaign office in Port Harcourt and formally address his supporters.
www.towncrier.ng reveal to you how a popular Ogoni born brilliant female lawyer and human Right activist Ms Joi Yime Nunieh, a former National coordinator Hydrocarbon pollution Restoration project has officially resigned her political appointment by President Muhammadu Buhari to now head the women group canvassing for the emergence of Barrister Dumo Lulu-Briggs as the elected governor of Rivers state come march 2019.
The Accord party Governorship candidate currently held by Baba Tee who will be finally substituted with Barrister Dump Lulu -Briggs before the end of January, 2019 when the list of contestants to various political officers will be submitted by the parties. In view of this, Dumo Lulu -Briggs has been known as a serious believer in the emancipation of the oppressed people right from while he was undergraduate at the prestigious Ahmadu  Bello University-ABU Zaria in Kaduna state, where he graduated with a Bachelor degree in law LL.B. Therefore, his zeal and quest for as a scholar took him to the most respected London school of Economics in United Kingdom from where he earned Master's Degree in Law-LL.B. When he returned to Nigeria after performing the mandatory one year National Youth service corps scheme- NYSC, he took job at his family oil and gas company Muno pulo Nigeria limited as a Managing Director as his father, High chief Olu Benson Lulu -Briggs was the chairman and in control of the Bakkasi marginal oil field and one other oil mining field -OML which chief O.B Lulu -Briggs acquired from Federal Government of Nigeria. In his upbeat as an entrepreneur, Chief Dumo Lulu-Briggs left  Muno Pulo Nig. ltd to become chief Executive officer – CEO of platform oil and Gas limited one of the upstream exploration cum exploitation oil and gas company operating in southern part of Nigeria. He has remained a renowned humanitarian service provider through his foundation where Elderly people Home Port Harcourt motherless, peoples Home, Cheshire Home and other physical challenged institutions have benefited from his benevolent humanitarian services. While youths in Rivers state and beyond have also upgraded their knowledge of information communication Technology -ICT as Barrister Dumo Lulu -Briggs in collaboration with Google trained Niger Delta Youths in various digital knowledge imparting tutorials and clinic which took place in Port Harcourt in 2018.
Empowerment of the low income earners especially, small scale Business owners has also yielded fruit as his financial assistance to them through grants is one of the most talked about empowerment programme at the grassroots in the 319 electoral wards of Rivers state. In one of his outing, Barrister Dumo Lulu- Briggs said "my administration shall not only be judged by the provision of fundamentals like  road, housing, portable drinking water, and electricity, by quantity and quality of our students the quantity and quality of jobs created, the quantity of Rivers people who own quality business, the quantity of Rivers people who own quality homes, the quantity of Rural Area opened up for sustainable development, the quantity and quality of our health care delivery and quality of healthcare delivery, quantity of functional industrialized cities, the security of lives and properties and drastic reduction in crime and of course, the provision of world class infrastructure with at least 50 millionaires created annually, I shall be judged by the number of Rivers State people who have moved from poverty to prosperity and into greater prosperity".
The kalabari Rivers born politician has much package for Rivers state as he enumerated recently in a public document saying "The quality of education in Rivers state has become a laughing stock. A public schools system that was once the envy  of Africa has all but vanished. We now have private schools that are ridiculously expensive and way beyond the reach of ordinary folks. The situation has created a dangerous and unsustainable economic and social divide in our state, where the rich and wealthy send their kids to schools in other African countries and western countries while ordinary folks scramble and borrow to send their kids to schools that are not worthy of our children. "I believe that our educational system is a reflection of our values and a affirmation and commitment to our future, I also believe that no investment, a society makes return better dividends than investment in education.   Therefore, I shall have a better responsibility to educate our people, especially the next generation, Education shall be the cornerstone of my development plan. Everything hinges on it, for the reason I will use education in my industrialization plans, I will use it in my health policy, I will use it in my environmental sanitation policies and I will use it as a vital tool  to  inform our youth about our security policy". His desire to serve Rivers people as an elected executive governor  come 2019 has been summarized in his statement thus "I have set my sight where our strides can take us as a people, and I make bold to say that I live in the aspirations of the pressing needs of this present time, I pledge eternal Fidelity to the just causes and pursuits of every Rivers man, woman and child, so help me God.
I do not seek to be governor because there is an opportunity, but because there is work to be done. I enter this race to ensure that after my term in office, Rivers state will be as vibrant in economy of this country, more than Lagos, contributing  a significant amount to the Gross Domestic Product – (GDP) of Nigeria in no small way. And I am not even talking about oil and Gas. I cannot be deficient in the courage necessary to pursue the aspirations of over 90% of River state who seek a truly representative government. This election is about them, about Rivers state, our today, our tomorrow, and our future. It's about the Rivers family. A family flowing with Rivers of limitless opportunities. I swear to give it all as God gives me strength so to do.       
Therefore come stand with me all who desire change, come stand with me those who seek to take advantage of employment and business opportunities that will washed our continent, come stand with me all those who seek affordable housing, business ownership, guaranteed civil liberties, justice and security, come stand with me all those who seek to have the tools that they need to succeed in the 21st century, stand with me and together we shall give great meaning to our lives. 
The ability of Barrister Dumo Lulu – Briggs seeking for political space to seek for the mandate to serve his Rivers people is born from his desire to transform the lives of his people to a better one having been born in a wealthy family and having been exposed to the developed world best economic countries in the western part of the globe, Barrister Dumo Lulu- Briggs never changed political party for the fun of it, but in order to have the opportunity to present himself to the electorate in Rivers state for them to choose who to govern them through the use of their permanent voters card-PVC and not through violence orchestrated by those in power today.
In an open letter Dumo Lulu -Briggs sent to his loyalist and supporters across the state and Nigeria about his reasons for leaving APC, he said " it is about Rivers people and my doors are open , praying that we find ourselves in ONE ACCORD.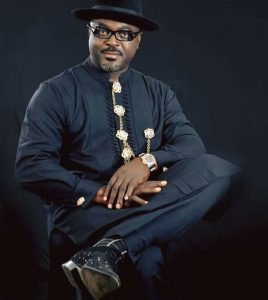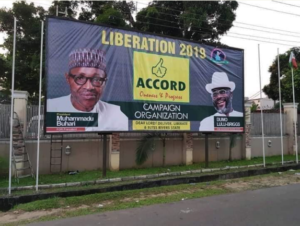 Further, he admitted that "I am 100% Rivers just as you and so, I trust that we shall keep our friendship and possibly realign if and when we feel the need. I bear no grudge or malice and I implore that you take none toward me, what is obvious is that I have to continue my quest to help to liberate our state by advancing my vision on another platform. I pray that God keeps us healthy and able to rescue Rivers state and elect a governor who will give Rivers people quality leadership and services.